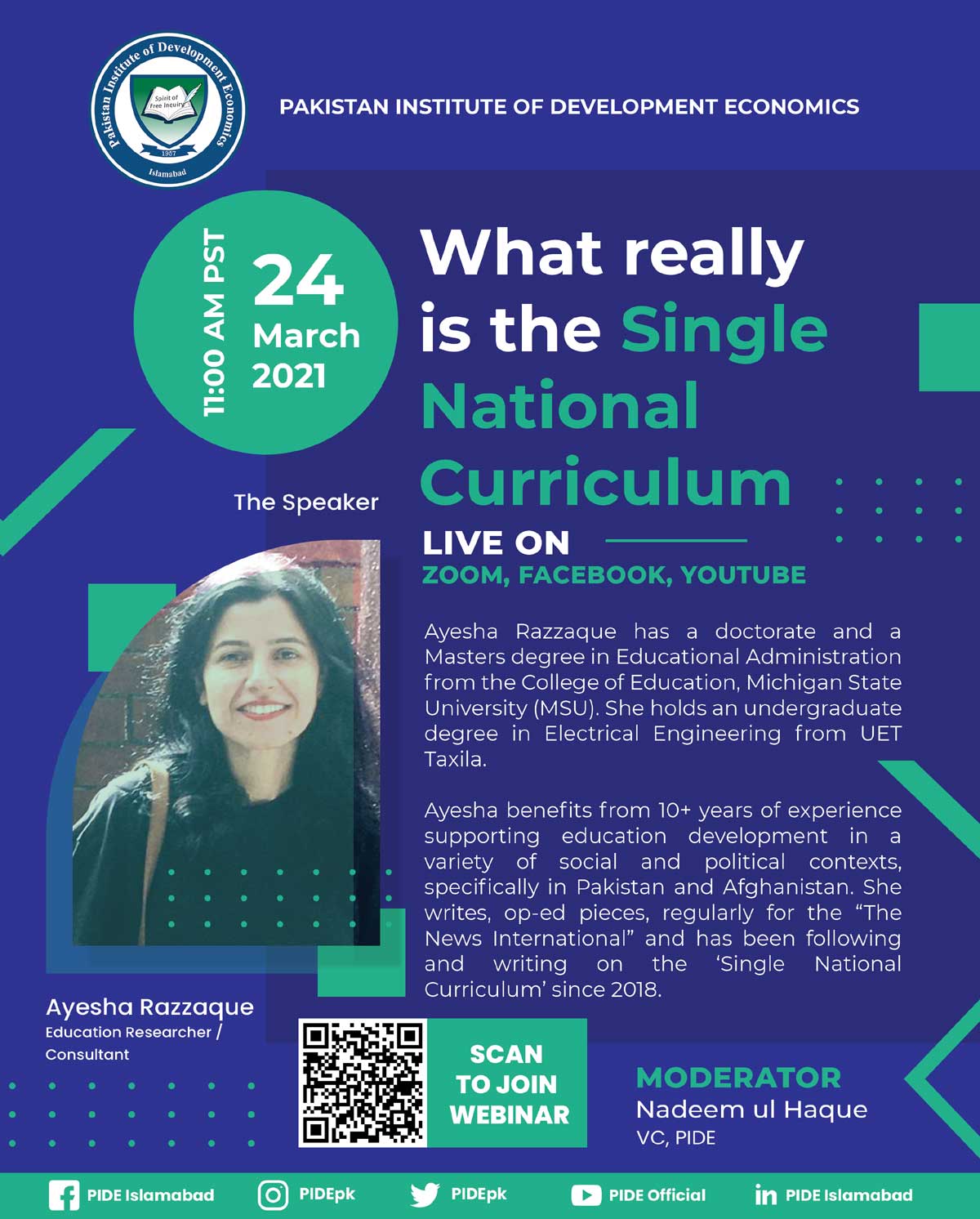 Moderator: 
Dr. Nadeem ul Haque (VC PIDE)
Guest Speaker:
Ayesha Razzaque (Educationist/Researcher/Consultant)
Wednesday, March 24, 2021 at 11:00 AM (PST)
"Ayesha Razzaque has a doctorate and a Masters degree in Educational Administration from the College of Education, Michigan State University (MSU). She holds an undergraduate degree in Electrical Engineering from UET Taxila.
Ayesha benefits from 10+ years of experience supporting education development in a variety of social and political contexts, specifically in Pakistan and Afghanistan. She writes, op-ed pieces, regularly for the "The News International" and has been following and writing on the 'Single National Curriculum' since 2018."