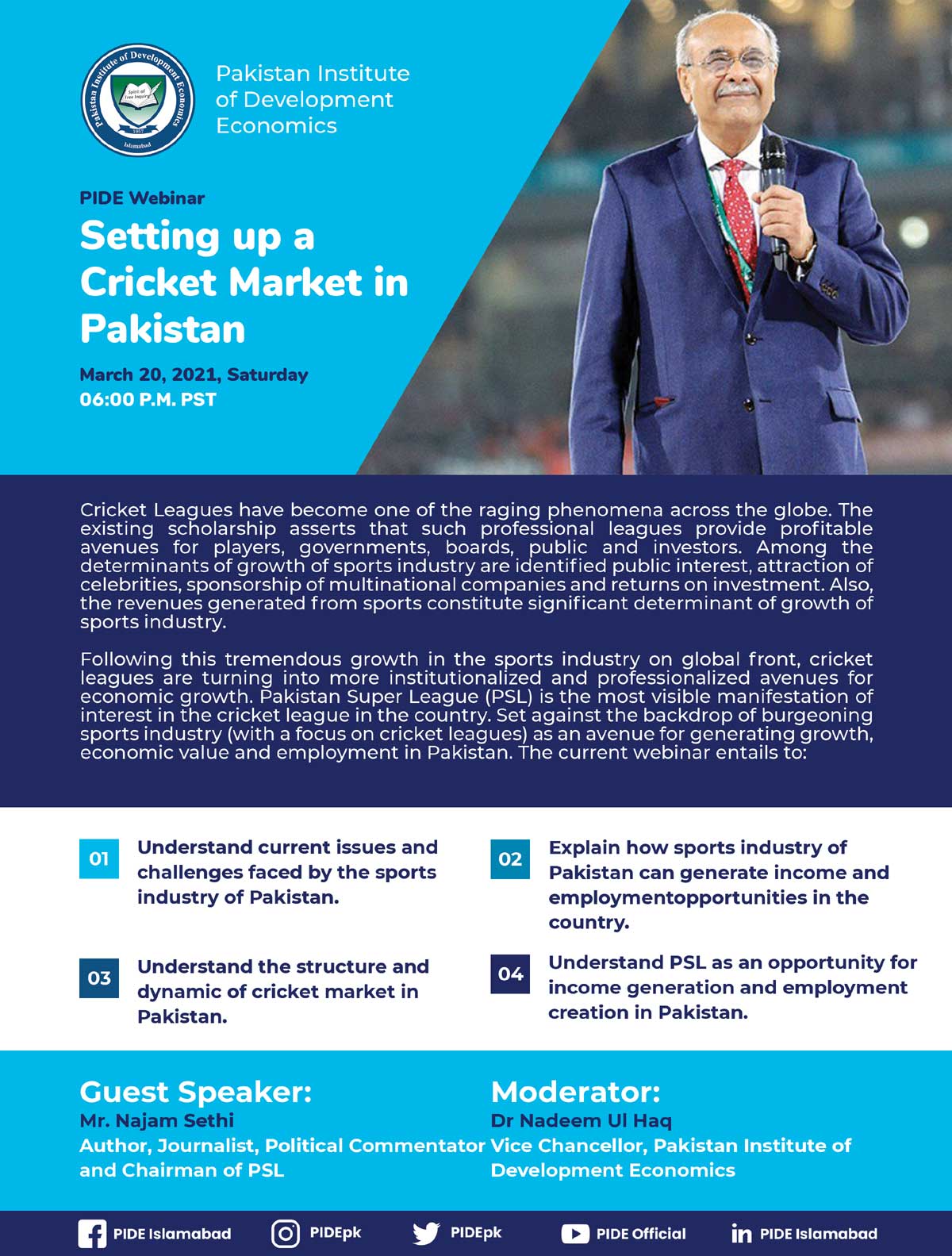 Saturday, March 20, 2021 at 06:00 PM (PST)
Guest Speaker: Mr. Najam Sethi, Author, Journalist, Political Commentator & Chairman of PSL
Moderator: Dr. Nadeem ul Haq, Vice Chancellor, PIDE
Cricket Leagues have become one of the raging phenomena across the globe. The existing scholarship asserts that such professional leagues provide profitable avenues for players, governments, boards, public and investors. Among the determinants of growth of sports industry are identified public interest, attraction of celebrities, sponsorship of multinational companies and returns on investment. Also, the revenues generated from sports constitute significant determinant of growth of sports industry.
Following this tremendous growth in the sports industry on global front, cricket leagues are turning into more institutionalized and professionalized avenues for economic growth. Pakistan Super League (PSL) is the most visible manifestation of interest in the cricket league in the country. Set against the backdrop of burgeoning sports industry (with a focus on cricket leagues) as an avenue for generating growth, economic value and employment in Pakistan, the current webinar entails to:
Understand current issues and challenges faced by the sports industry of Pakistan.
Explain how sports industry of Pakistan can generate income and employment opportunities in the country.
Understand the structure and dynamic of cricket market in Pakistan.
Understand PSL as an opportunity for income generation and employment creation in Pakistan.